Award Ceremony
Saturday 9 October – 6.30 pm
Award Ceremony
The ceremony hosted by Nicolas Poincaré will be the opportunity to review the major events of this past year. Documentaries made especially for this event will be shown throughout the evening. The public will also be able to discover the award-winning reports, in the presence of the jury and a great number of journalists.
Seven trophies are awarded by an international jury
WRITTEN PRESS
Awarded by the department of Calvados
TELEVISION
Awarded by Amnesty International
PHOTO
Awarded by Nikon
RADIO
Awarded by the D-Day Landing Committee
GRAND FORMAT TELEVISION
Awarded by Bayeux city
YOUNG REPORTER
Awarded by Crédit Agricole Normandie
VIDEO IMAGE
Awarded by Arte – France 24 – France Télévisions
Honorary awards
OUEST-FRANCE – JEAN MARIN
(Written press)
PEOPLE'S CHOICE
(Photo) Sponsored by Agence Française de Développement
REGIONAL PRIZE FOR STUDENTS AND TRAINEES OF NORMANDY
(Television)
—

Pavillon
Place Gauquelin Despallières
Doors open at 5 pm
Booking required. Contact Bayeux's Town Hall at: +33 2 31 51 60 47
Limited seats available.

Watch it live at prixbayeux.org and calvados.fr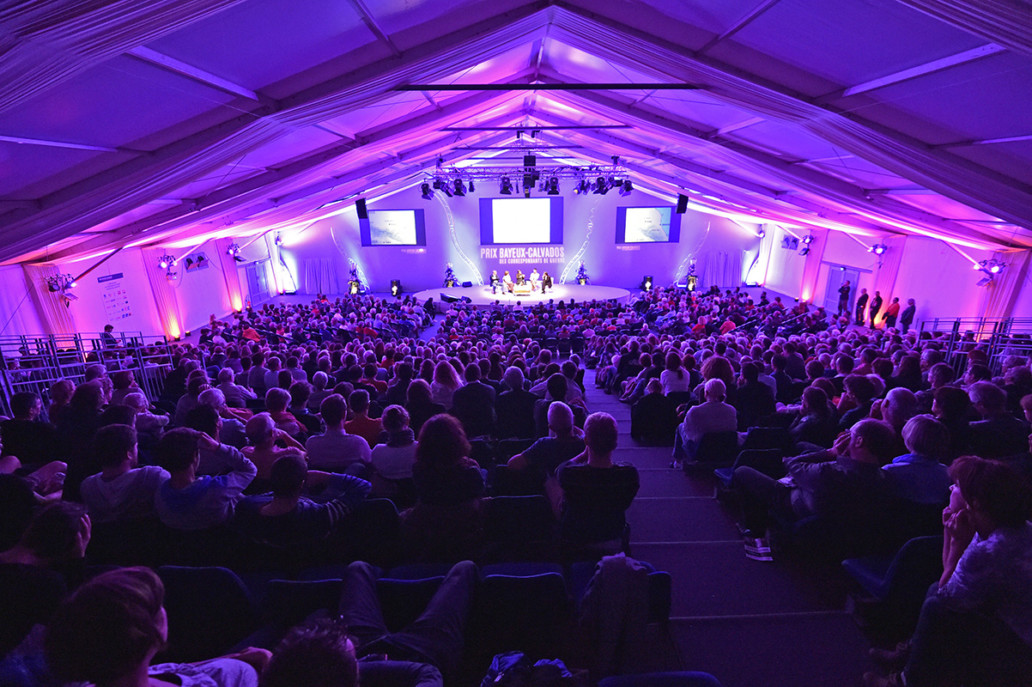 October 9 2021
18:30
Pavillon