Damir SAGOLJ
Through the Looking Glass
 © Damir Sagolj
From October 6th to November 1st
"Through the Looking Glass" is a retrospective look at 25 years of Damir Sagolj's work as a photojournalist. The exhibition, curated by the author, cuts through his career filled with shattered lives, pain and sorrow. In over 50 pictures, we look through Damir's lens at an ordinary man caught in the conflict, and its aftermath. His lens is often forced to look in "wrong direction", away from the action and pointed towards the victim that is almost always captured in the middle of Damir's frame, surrounded by broken glass, bullet holes or body bags.
Damir Sagolj is a Bosnian national born and raised in Sarajevo. After living with his family and studying power engineering in Moscow, Damir returned to his hometown Sarajevo just before the war broke in 1992. As the Bosnian war was coming to its end in 1995, Damir was a soldier whose engineering career seemed like a distant dream shattered by a nightmare – this is when he turned to photojournalism.
Damir joined Reuters in early 1996 as their Bosnia based photographer. First international assignments came in 1997 – a civil conflict in Albania and a trip to Iran to which Damir will return numerous times. The assignments never stopped. Damir spent most of the first decade of his career covering conflicts in Balkans and Middle East – mostly Iraq, Lebanon, Afghanistan, Israel and Palestine – but also other major international news and sport stories across the world.
In 2009 Damir moves to Bangkok, Thailand and focuses on news stories in Asia. Aside from stories in China and among other international assignments, Damir covers war on drugs in Philippines, Rohingya refugee crisis in Myanmar and Bangladesh tensions in and around North Korea…
In late 2018 Damir leaves Reuters and returns to Sarajevo where he currently teaches photography at the Academy of Performing Arts of the University of Sarajevo.
Damir was a 2004 Pulitzer Prize finalist for his Iraq war coverage and 2018 Pulitzer Prize winner as part of Reuters team that covered the Rohingya crisis. Damir's work received other awards including World Press Photo, Pictures of the Year International (POYi), CHIPP, SOPA, Overseas Press Club…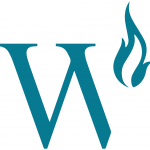 In association with the WARM Foundation
—
Espace d'art actuel Le Radar 
24, rue des Cuisiniers
Open Wednesday through Sunday 2.30 pm to 6.30 pm and Saturday 2 pm to 7 pm.
Exceptionally open Tuesday October 8th 2.30 pm to 6.30 pm and Saturday October 10th 10 am to 5 pm.
Free Admission
October 6 2020
14:30
Espace d'art actuel Le Radar