Frontline Club Presents: Reporting in The Middle East
SATURDAY OCTOBER 7th – 3 pm
Frontline Club Presents: Reporting in The Middle East – A Discussion with Jeremy Bowen
With over 25 years of experience with the BBC, Jeremy Bowen is one of the world's most renowned war correspondent. In this session Lucas Menget will be in discussion with Bowen about his time in the Middle East and touch on the broader challenges in covering conflict in this day and age.
Jeremy Bowen has been the BBC's Middle East Editor since August 2005. Since becoming the Middle East Editor he has, amongst other things, led the coverage of the 2011 'Arab Spring' and the 2006 war between Israel and Lebanon, for which BBC News was awarded an International Emmy. He also won a first prize at the Bayeux War Correspondent Awards for a Panorama film on the Gaza War of 2009.
Lucas Menget is the senior international affairs correspondent for the international news channel FRANCE 24 that broadcasts in French, English and Arabic, both on TV and online. He is well known for his work for the FRANCE 24 programme 'Reporters' and has extensively covered the conflict in Iraq as well as reporting from and conducting major interviews in other 'danger areas' such as Somalia and Afghanistan.

—
Auditorium
1, rue de la Bretagne
Free admission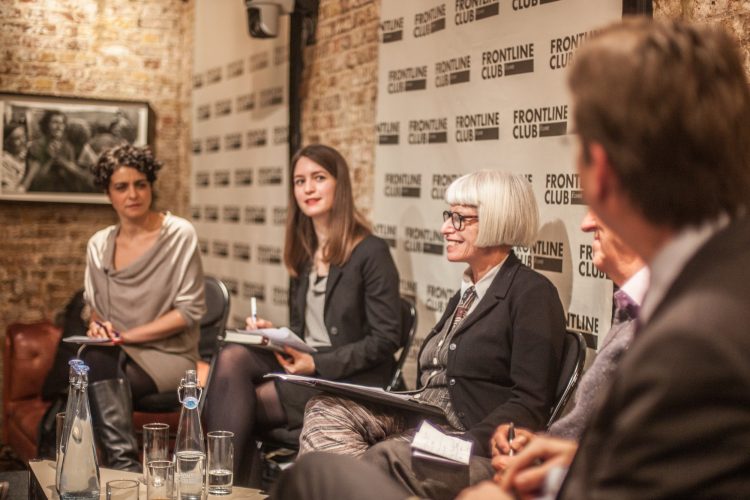 October 7 2017
15:00
Auditorium