Multimedia exhibition from the AFP on Syria
© Karam Al-Masri / AFP
OCTOBER 2sd – 29th
A previously unseen exhibition focusing on the work of the AFP's Syrian photographers.
Four Syrian photographers will be in Bayeux to share their accounts:
Karam Al-Masri, Zakaria Abdelkafi, Baraa Al-Halabi et Ameer Alhalbi.
They not only witnessed things that no person should have to witness. They have faithfully recorded unbearable human pain and suffering for the history books. Again and again and again. They have done so in words, photos and video. They have done so despite their own pain.
For they were not impassioned observers of events happening in a foreign land. They were bearing witness to their country and home falling apart. They were bearing witnesss to the pain and suffering of their friends, their relatives, their neighbors. Time and time again pointed their eyes and lenses on mangled bodies, bloodied children, wailing mothers and they recorded the events. When you ask them why, their replies are nearly universal – so the world would know.
Some of the journalists who have produced the harrowing images that AFP has brought the world from Syria over the past five years are among you at this exhibition. They have managed to get out of their tortured homeland and are rebuilding their lives in Europe. But some are still there, recording the war that seems to have no end in sight.
The exposition is made up of some 40 photographs taken over the past year. Videos and slideshows will be shown on the big screens and you can read the multi-media blogs by the contributors on the computer tablets provided.
Meet the Syrian photographers on saturday 7 october at 4 pm in the exhibition
—
Tapisserie de Bayeux Chapelle
Open every day 10 am to 12.30 pm and 2pm to 6 pm.
Exceptionally open Friday October 6th until 7 pm and Saturday October 7th from 10 am to 6 pm.
Free Admission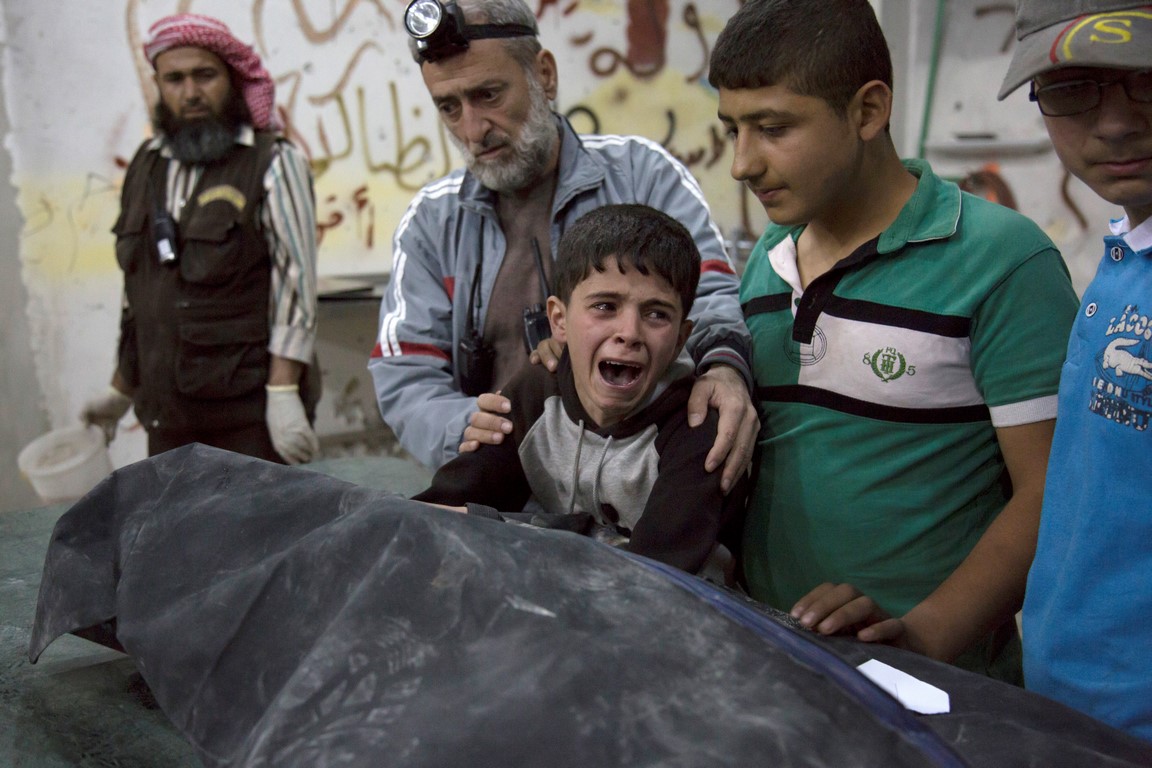 October 2 2017
10:00
Tapisserie de Bayeux Chapelle, Tapisserie de Bayeux Chapelle