Our country's forgotten stories
© Anas Alkharboutli / DPA
From October 9 to November 12
Curator : Abdulmonam Eassa
For more than 12 years now, Syria has been plunged into an endless war waged by a dictatorial regime that has been in power for 53 years. In 2011, Syrians took to the streets to demand freedom, social justice and a dignified way of life.
Twelve years on, the eyes of the world are no longer on Syria, on the 500,000 victims of this conflict, the millions of displaced people, the millions of exiles and the crimes of the Assad regime. The resistance, the revolution, the war… all these stories, these accounts of lives being lived in Syria have been forgotten. At the same time, several countries in the region have agreed to resume talks with Bashar al-Assad, forgetting that he continues to repress all forms of opposition through extreme violence.
On the ground, a group of Syrian photographers, some of whom are now in exile, others working in different parts of the country, continue to document in minute detail the life, indeed the very survival, of their people.
Photographers : Anas Alkharboutli, Sameer Al-Doumy, Khalil Ashawi, Ali Haj Souliman, Delil Souleiman, Bassam Khabieh, Diaa Al-Din Samout, Ameer Alhalbi, Karam Almasri
—

Musée Mémorial de la Bataille de Normandie
2, boulevard Fabian Ware
Open daily from 10 a.m. to 12.30 p.m. and from 2 p.m. to 6 p.m.
Free admission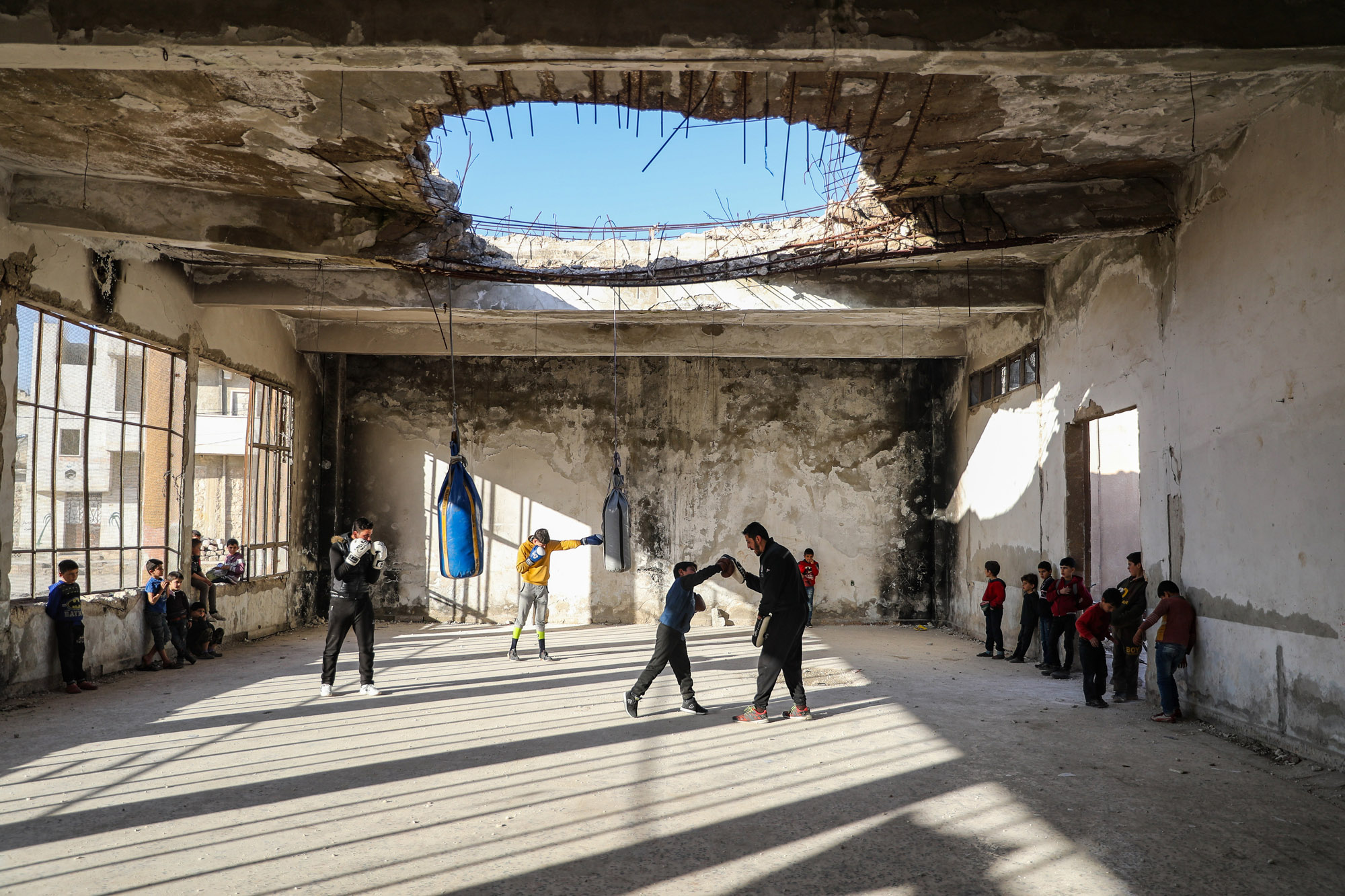 October 9 2023
10:00
Musée Mémorial de la Bataille de Normandie