Reporters' Memorial
© S. Guichard
Thursday October 11th
Reporters' Memorial
A new stele at the Reporters' Memorial
2017-2018
Reporters Without Borders (RSF) has drawn up, as it does every year, the list of journalists who have died in the course of their work: this year between May 2017 and May 2018. The stele will be unveiled in the presence of Christophe Deloire, Secretary General of Reporters Without Borders, together with the loved ones of Daphne Caruana Galizia, Gauri Lankesh and Shah Marai.
The Maltese journalist and blogger Daphne Caruana Galizia was assassinated on 16 October 2017 by a bomb placed under her car. She had been investigating and revealing cases of corruption which were highly embarrassing to the Maltese political establishment.
Shah Marai, chief photographer for AFP in Kabul, was killed on 30 April 2018 in the Afghan capital in a double suicide bombing. He had been covering the first explosion.
The Indian journalist Gauri Lankesh was brutally murdered on 5 September last year. She was known for her outspoken positions in favour of women's rights and against the caste system.
In 2017, 65 journalists were killed throughout the world. 26 of them lost their lives in the course of their work, collateral damage in a deadly context (such as bombings or attacks). 39 others were assassinated, deliberately targeted, because their investigations intruded on the interests of this or that political or economic authority, or mafioso group. As was the case last year, the proportion of journalists deliberately targeted is the largest.
In 2018, more than 30 journalists have already been killed. The massacre in Kabul on 30 April made Afghanistan the most deadly country in 2018 with 11 deaths.
—
Mémorial des reporters
Boulevard Fabian Ware
Direct access from rue de Verdun
Free admission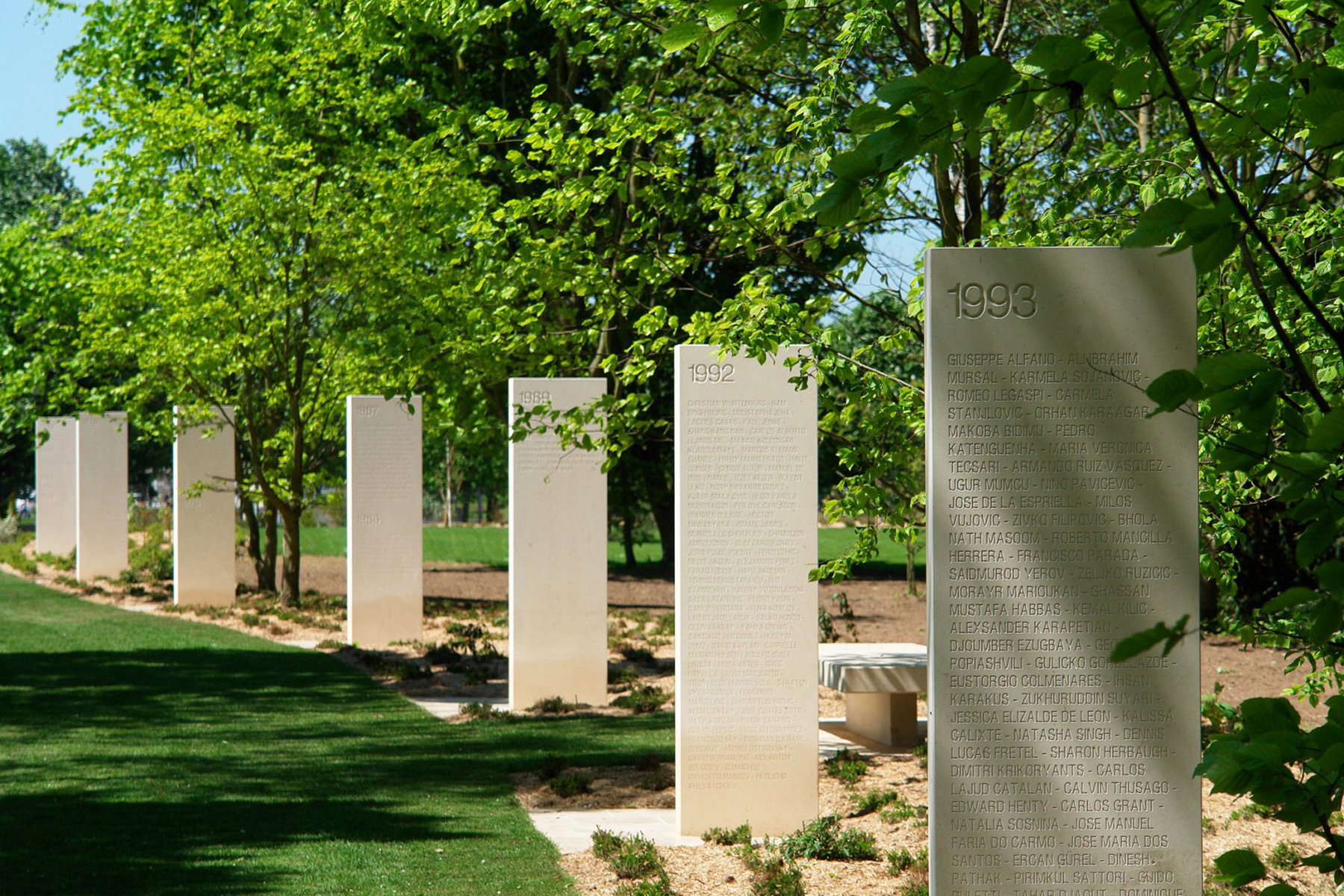 October 11 2018
17:00
Mémorial des reporters