Reporter's Memorial
© S. Guichard
Thursday October 10th – 5 pm
Reporter's Memorial
2018-2019 Stele
Once again this year, Reporters without Borders (RSF) will be paying tribute to the journalists killed in the exercise of their profession over the course of the previous year. On Thursday 10 October 2019 Christophe Deloire, General Secretary of RSF, will unveil a commemorative stone at the Reporters' Memorial in the presence of the loved ones of two emblematic journalists: Saudi Jamal Khashoggi and Irish Lyra McKee.
The horrific assassination of Jamal Khashoggi in the Saudi Arabian consulate in Istanbul on 2 October 2018 sent shock waves across the whole world. Although the Saudi government has been subject to heightened international vigilance since the publication of a damning United Nations report, full light has not yet been shed on this hideous murder and Saudi Arabia continues to have one of the worst records in the world concerning freedom of the press, with at least 30 journalists and citizen-journalists currently subjected to arbitrary detention.
Irish journalist Lyra McKee, editor of Mediagazer and an editorial writer for The Atlantic and BuzzFeed, was killed by a bullet on 18 April 2019 in the Creggan area of Londonderry during a disturbance involving the New IRA. Her loved ones will also be present at the ceremony.
80 journalists were killed around the world in 2018, an increase of 8% compared with 2017. More than half were assassinated, deliberately targeted, because their investigations impinged on the interests of political or economic authorities or criminal groups.
More than 18 journalists have already been killed in 2019. Mexico is the most deadly country so far with 5 deaths in 2019.

—
Mémorial des reporters
Boulevard Fabian Ware
Direct access from rue de Verdun
Free admission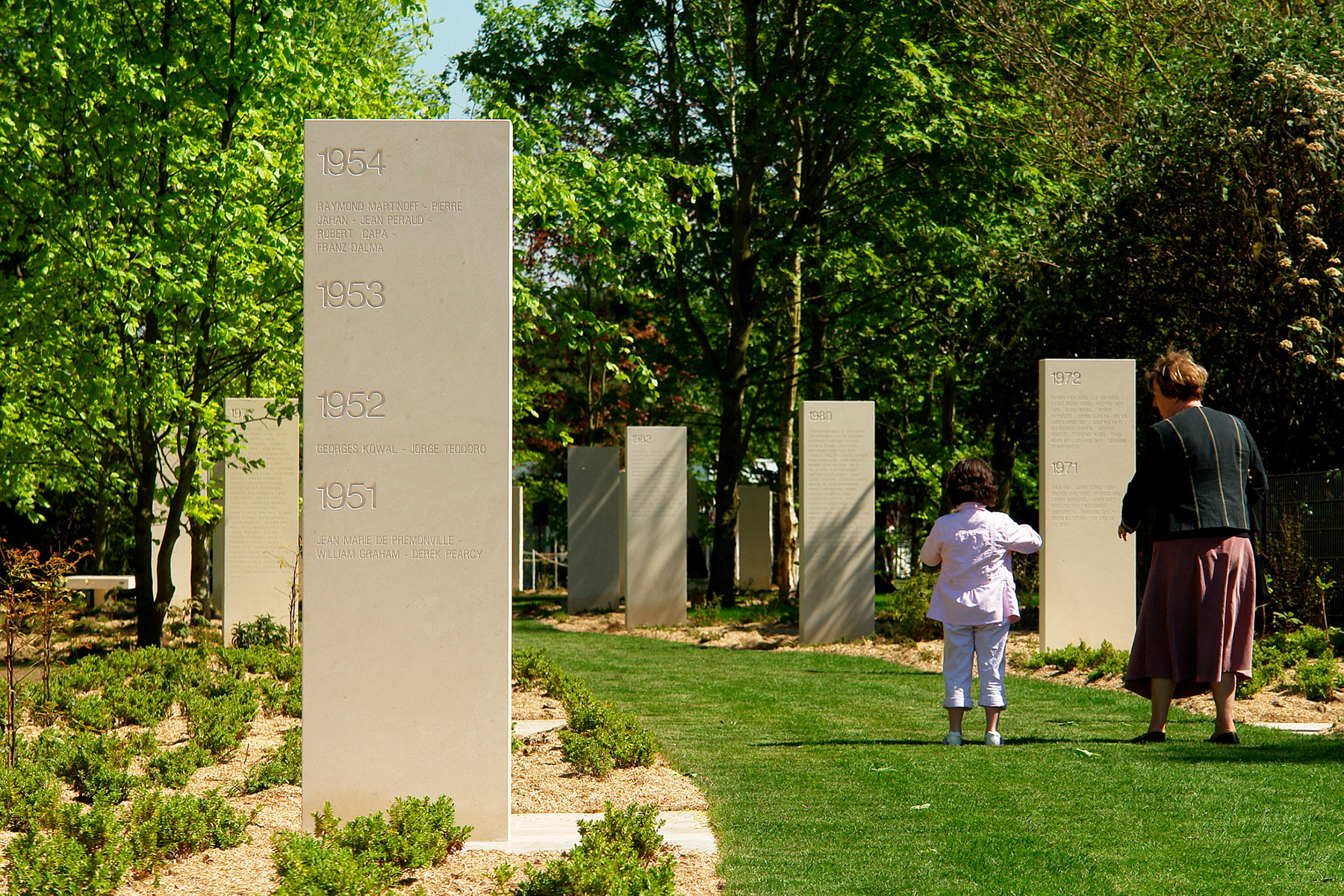 October 10 2019
17:00
Mémorial des reporters