Srebrenica or autopsy of a massacre: From reality to comic strip
© Elliot Raimbeau
From October 7 to November 2
Philippe Lobjois and Elliot Raimbeau
On 11, 12, 13, and 14 July 1995, during the war in Yugoslavia, Serbian troops went to execute 8,000 people in a small town called Srebrenica. What would be the last act in the Bosnian war would also be considered the last genocide on European soil since 1945.
Although this war tragedy had been examined in many reports and documentaries, it had never been the subject of a work of fiction, and still less that of a comic strip.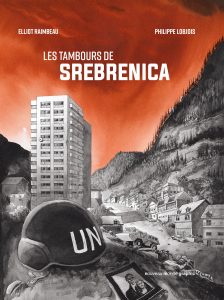 But this is what war correspondent Philippe Lobjois and comic strip reporter Elliot Raimbeau decided to do as a team.
Having covered the war in Bosnia Philippe Lobjois started investigating the Srebrenica story from 1996 and published a novel entitled "The Drums of Srebrenica". The novel told of the desire for revenge on the part of some Bosnians, which would clash with the criminal enquiries launched by the International Criminal Tribunal as well as with the double game of the United Nations, who were trying to secure an acceptable peace even under the worst of conditions including the massacre of 8,000 people.
Elliot Raimbeau took up this thriller and adapted it to create a graphic novel. The exhibition features his illustrations and black and white graphic style as well as video material used by the Criminal Tribunal in order to present the personalities who inspired the cartoon strip heroes, and to show how reality has fed into fiction, resulting in the graphic novel "The Drums of Srebrenica".
—

Espace Culturel E. Leclerc
Boulevard du 6 juin
Open Monday through Saturday 9am to 8 pm
Free Admission
Philippe Lobjois and Elliot Raimbeau will be present at the book fair on Saturday, October 12 to present their book The drums of Srebrenica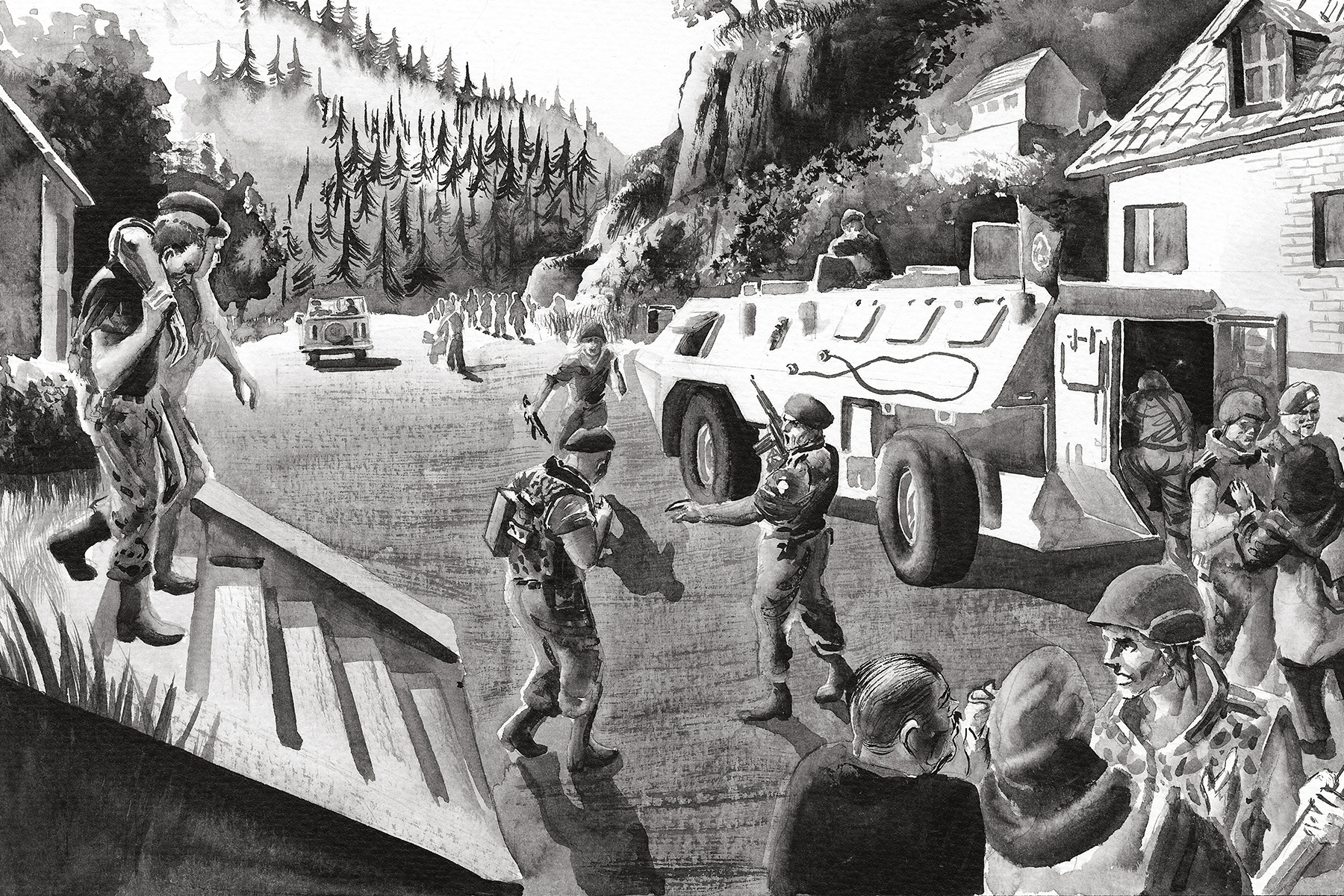 October 7 2019
09:00
Espace Culturel E. Leclerc