Ukraine: life under attack
PREMIERE
© Mani Benchelah & Patrick Tombola
SUNDAY 9 OCTOBER – 4 pm
Ukraine: life under attack – PREMIERE
BASEMENT FILMS in association with DIRTY FILMS
Filmed, Produced & Directed: Mani Benchelah & Patrick Tombola
Edit Director: Teresa Smith
Executive Producers: Cate Blanchett, Edward Watts & Ben De Pear
This documentary narrated by Oscar winning actor Cate Blanchett tells the remarkable story of the Battle for Kharkiv, Ukraine's second city, through the eyes of the civilians and emergency workers who lived through the Russian bombardment. For 10 weeks the Dispatches documentary team of Mani Benchelah, Patrick Tombola and Volodymyr Pavlov had exclusive access to Kharkiv's emergency services as the city was under attack, as well as families stuck underground – and the result is a revealing and intimate portrait of those who chose to stay, or who were too frail to leave.
The team followed fireman Roman, as he juggles with moving his young family into the fire station whilst responding to the countless fires and collapsed buildings caused by the bombs and shells. The film also charts the devastating impact on the firemen of losing colleagues along the way. We meet paramedics Tatjana and Irina, who work 24 hour shifts to try and save the civilians caught up in the violence and we see the personal impact on them in the most intimate of settings.
The film shows the resilience and humour of the people as their lives changed overnight. Hundreds of thousands fled, but those who stayed moved underground for safety, to school basements and metro stations and endured claustrophobic conditions for weeks on end. The filmmakers also documented this life underground, not only the fear, anger and hardship in the shelters, but also the remarkable efforts of people to stay optimistic and keep a sense of normality for their children.
The screening will be followed by an exchange with Mani Benchelah and Patrick Tombola, directors
—
Pavillon
Place Gauquelin Despallières
Duration : 47 min
Free admission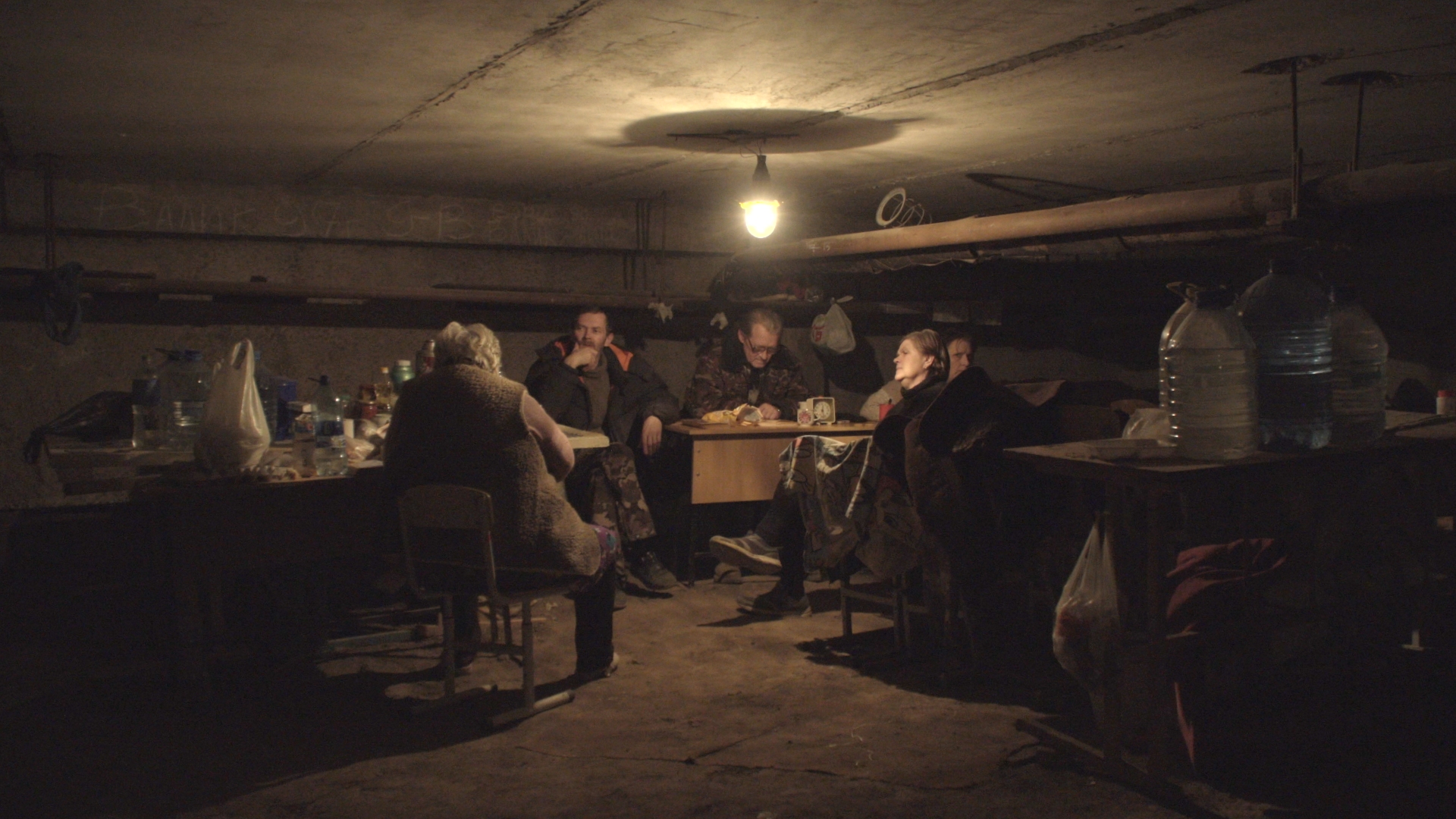 October 9 2022
16:00
Pavillon