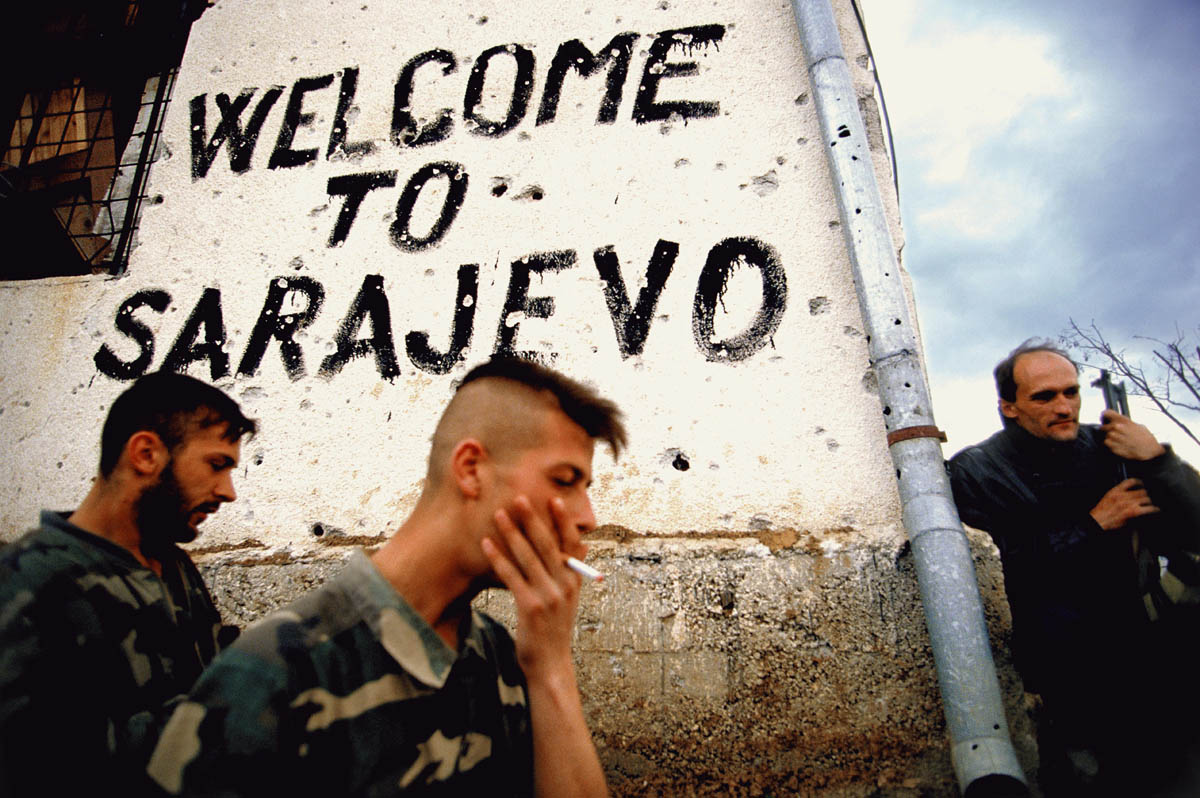 2016 Fipa d'Or award winning documentary takes you deep into the daily life of sarajevan populations. A tale of horrors mixed with the urgency to live.
Sarajevo lived through the longest siege in modern history. "The Siege" is a film about those who lived through it, about the human experience of the besieged. Through Sarajevo to beyond, it is the story of a surrounded city, of a battle and resistance. It is also the universal story of civilization facing the worst ordeal of its existence, and the struggle for its survival. Sarajevo resisted and survived. "The Siege" describes a vertiginous descent into war.
Documentary written by Rémy Ourdan.
Directed by Rémy Ourdan and Patrick Chauvel.
The film will be followed by a discussion with directors Rémy Ourdan and Patrick Chauvel, Jean-Claude Guillebaud and Stanko Vasic who testified in the documentary.
Crédit photo : © Ron Haviv- VII
Halle aux Grains
66, rue Saint-Jean
Free Admission – limited seats available
Duration : 90 min
Production : Blanche Guichou / AGAT Films & Cie
Coproduction with ARTE, Institut National de l'Audiovisuel, Pro Ba (Bosnie)