Free entry for the screening Screening takes place at Auditorium – 1, rue de Bretagne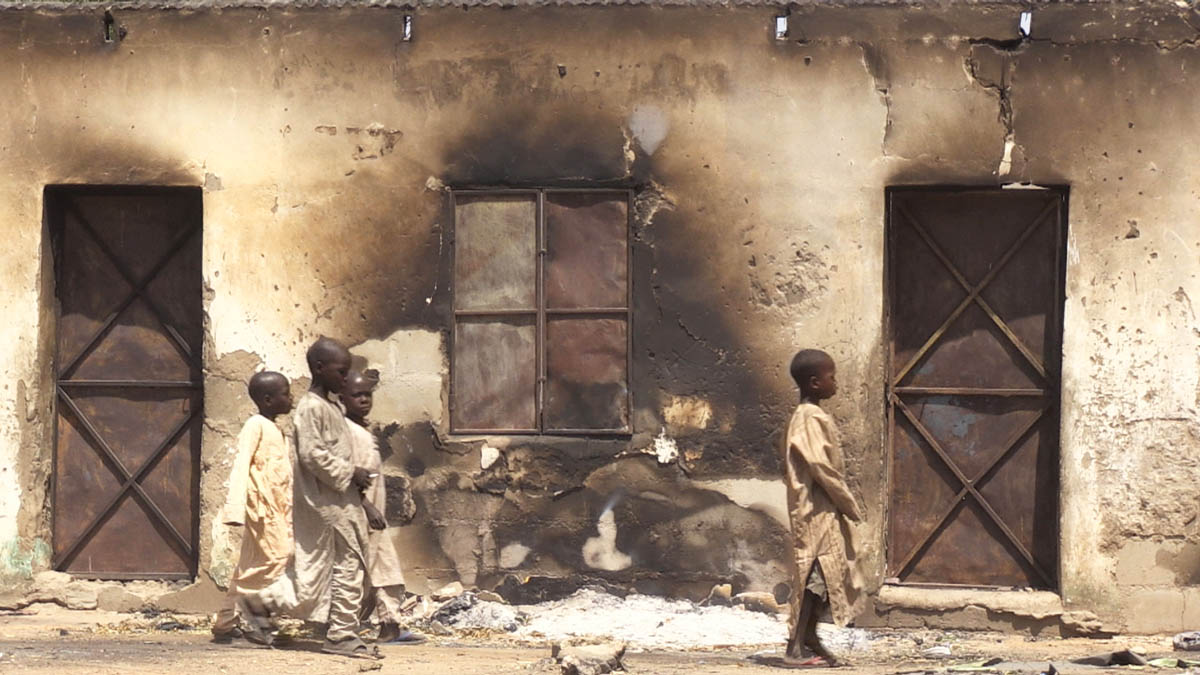 An exclusive and chilling investigation into the origins of the Islamic terrorist group and its bloody rise, fuelled by army abuses.
On April 14 2014 over 250 schoolgirls were abducted by the Boko Haram group in Chibok in northern Nigeria. This outrageous act heralded the birth in international media of an Islamic sect which had been in existence for over ten years in the region. Soon after this, its leader, Abubakar Shekau, proclaimed his allegiance to the black flag of the Islamic State organization.
The maker of a highly acclaimed documentary about the struggle of the Peshmerga Kurds against Daesh, war reporter and director, Xavier Muntz, has undertaken an investigation in the war torn region where the group came into being in 2002, to try to uncover the reasons behind its extreme violence. Hundreds of abductions, tens of thousands of murders, dozens of suicide bombings, hundreds of razed villages, not only in northern Nigeria, but also now in Cameroon, Chad, Niger…: a savagery that the Nigerian giant, despite now being supported by its neighbors, is still struggling to contain.
Through the testimonies of civilian survivors of the attacks, community leaders, local and international observers, this film tries to deciphers the dizzying ascent of what began as an Islamic sect, supported by many Muslims in the area, under the rule of its charismatic leader, Mohammed Yusuf. At first defended for electoral purposes by the regional powers, and then hounded by the authorities, the army in a fierce military crackdown summarily executed him in 2009, which far from defeating Boko Haram, heralded the start of a merciless war.
This penetrating insight into a conflict which has been as widely publicized as misunderstood, serves to expose, in addition to the atrocities of Boko Haram, the overwhelming responsibility of the Nigerian army in a bloody conflict that has caused some 32,000 civilian deaths.
Crédit photo : DR
Directed by Xavier Muntz
Written by Bruno Fay and Xavier Muntz
Produced by Arte G.E.I.E. / Premières Lignes
Duration 52 min