The 2017 visual is a photo from the 2016 winning report. This photograph taken by Yannis Behrakis from Reuters agency, was part of his report shot in Grece between june and october 2015.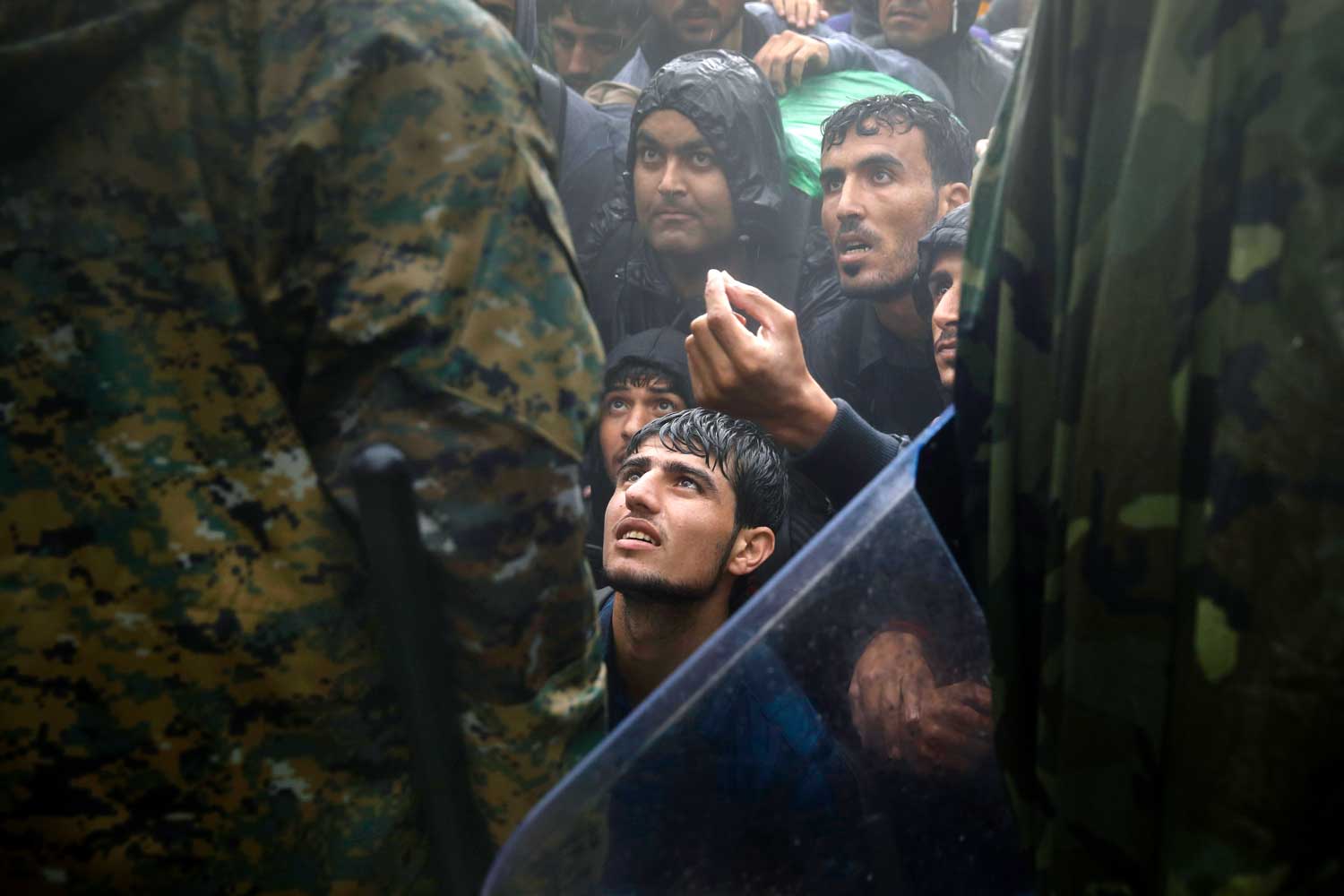 Migrants and refugees beg FYRO Macedonian policemen to allow passage to cross the border from Greece into FYROM during a rainstorm, near the Greek village of Idomeni. Thousands of panicking refugees and migrants waited to cross, Idomeni, September 10, 2015.
---
Yannis Behrakis
Yannis Behrakis was born in 1960 in Athens, Greece. He studied photography at the Athens School of Arts and Technology and graduated from the Middlesex University (UK). He has been working as photojournalist for Reuters since 1987.
Over the last 25 years, he covered major breaking news and political stories in Africa, Europe, Middle East and Asia. He photographed major moments in history including the funeral of Ayatollah Khomeini in Iran, the changes in Eastern Europe and the Balkans, the civil conflicts in Croatia, Bosnia and Kosovo, the wars in Chechnya, Sierra Leone, Somalia, Afghanistan, Lebanon, the Gulf Wars and the Arab Spring. In 2008 he moved to Jerusalem as chief photographer for Israel and the Palestinian Territories and returned to Greece in 2010 where he is now covering extensively both the financial and the migrant crises.
Behrakis has been awarded with some of the industry's most prestigious awards throughout his career including World Press, Overseas Press Club and Prix Bayeux-Calvados… In 2016 he led the Reuters team to win the Pulitzer Prize for Breaking News Photography for their work covering refugees and migrants arriving in Europe.