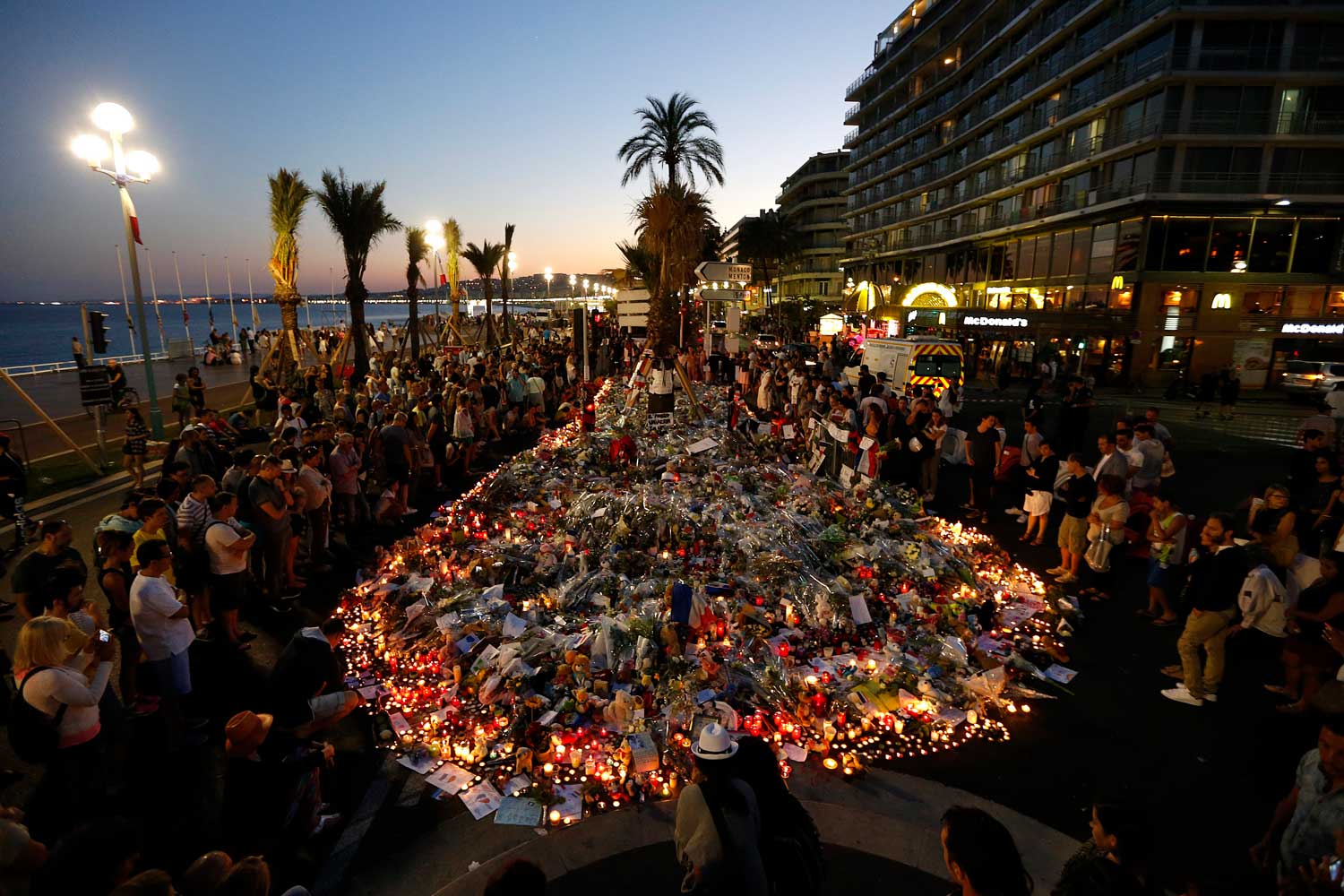 17th of July, 2016 – Nice, France – People pay tribute to 85 dead and more than 400 wounded victims of the July 14th attack on the 'Promenade des Anglais'.
Valéry HACHE / AFP
Gaze into the mind of 15 year olds: national measures dedicated to secondary school students
Among a collection of photographs carefully chosen by the AFP (Agence France-Presse), each depicting currents affairs over the last 12 months, students vote/are voting for the picture that comes closer to representing our world today. This activity takes place within the schools, at the beginning of the school year. Thanks to an online platform created by Nikon, secondary school students from all over the country can vote online, giving to this project a true perspective!
New this year is a day of exchanges with AFP based on the photos selected for the competition. Three discussion sessions will be organised on Tuesday 3 October with secondary school students who have taken part in the vote. The aim is to foster a real discussion with AFP about the profession of photojournalism and the analysis of images.
The results of the votes by all the secondary school students will be announced during the course of this day.