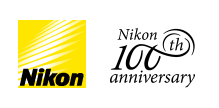 Nikon will once again organise a workshop for talented young photojournalists in the framework of the Bayeux-Calvados Award for War Correspondents, as it has done each year since 2013. This year, Pep Bonet and Kadir van Lohuizen, founder members of the NOOR agency, will come to share their experience of producing multimedia reports.
2017 is a special year both for Nikon, which is celebrating its centenary, and for the NOOR agency, supported by Nikon since 2009, which is celebrating its 10th birthday. NOOR and Nikon have shared a common vision since the beginning of their association, which is reflected by the work of the NOOR Foundation: working together to promote ethical, humanist photojournalism through group projects produced by NOOR photographers, and at the same time helping talented emerging photojournalists to develop their skills. This is achieved by sharing professional best practices and enabling thm to benefit from the experience of photographers who are internationally recognised for their talent and commitment.
The Bayeux-Calvados Award, NOOR and Nikon are preparing more surprises and exclusive activities to celebrate these two anniversaries, which will be announced in due course. Stay tuned !