Reporter's Memorial
© Nicolas Barbanchon
THURSDAY OCTOBER 6th – 5 pm
Reporter's Memorial
2021-2022 Commemorative stone
In its annual ceremony, Reporters Without Borders (RSF) will pay tribute to journalists killed while exercising their profession over the past year. Christophe Deloire, General Secretary of RSF, will unveil a commemorative stone on Thursday 6 October at the Reporters' Memorial, in the presence of the families and colleagues of journalists Maks Levin, Shireen Abu Akleh and Frédéric Leclerc-Imhoff.
Ukrainian photojournalist Maks Levin, who worked for Reuters and LB.UA among others, was executed, shot by Russian soldiers in a forest north of Kyiv on 13 March 2022.
Shireen Abu Akleh, an American-Palestinian photojournalist for Al Jazeera, was assassinated in the West Bank on 11 May. Several independent investigations, recently confirmed by the UN High Commission for Human Rights, have concluded that the fatal bullet was fired by Israeli forces.
Frédéric Leclerc-Imhoff, a 32-year old French journalist, was killed by shrapnel in Ukraine on 30 May while he was in a humanitarian truck in order to carry out his assignment, which was to film an operation to evacuate civilians from the front line in the east towards safer regions.

In its annual report for 2021 RSF listed 50 journalists who had been killed. Whether they were collateral victims in a deadly situation or deliberately targeted, they all lost their lives in the exercise of their work. This means that on average over the year 2021 a journalist was killed somewhere in the world practically every week. In 2022 more than 31 journalists have already been killed, 8 of them in Mexico, a country which is not considered to be at war.

—
Mémorial des reporters
Boulevard Fabian Ware
Direct access from rue de Verdun
Free admission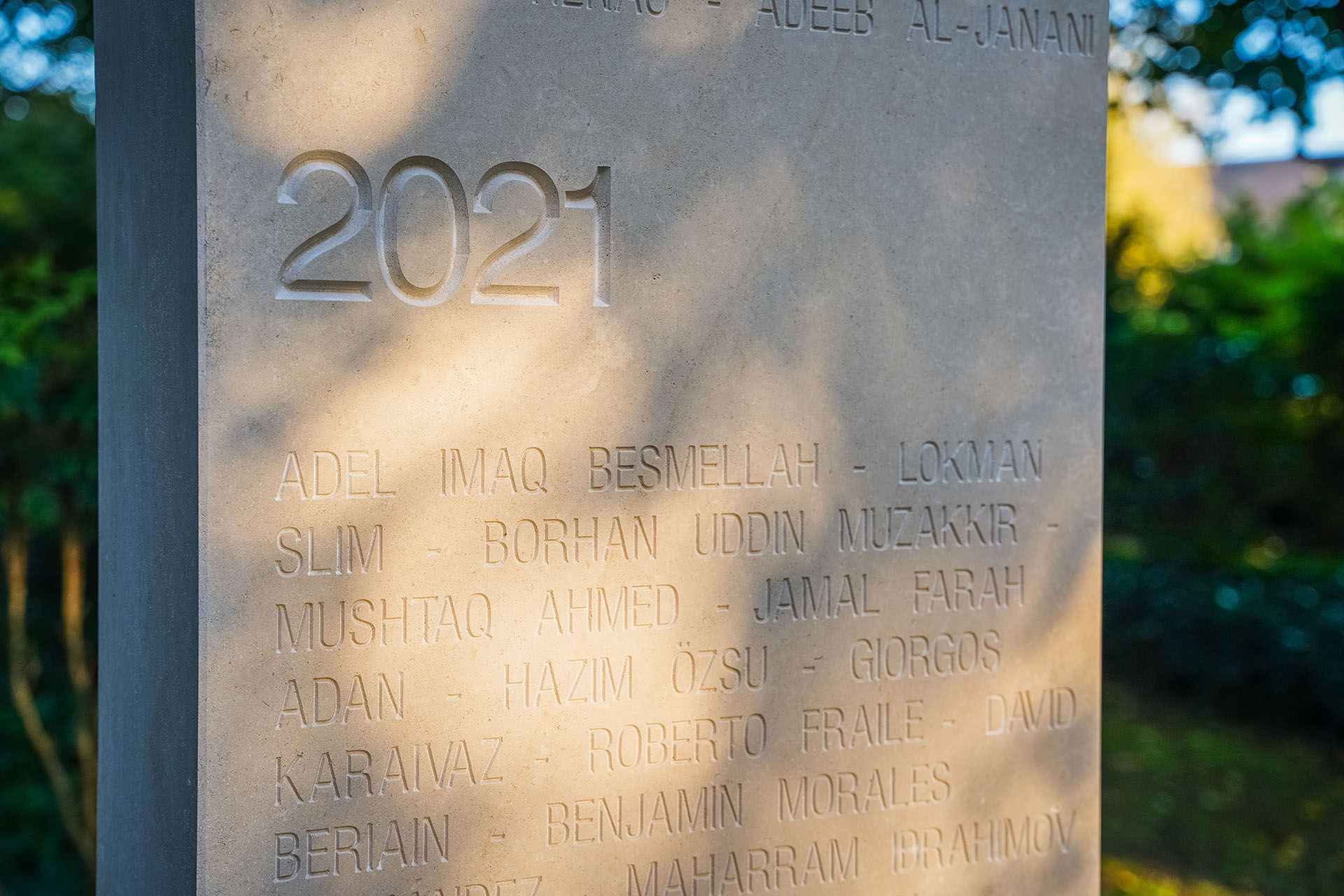 October 6 2022
17:00
Mémorial des reporters