The other landings, war correspondents in Normandy
War correspondent Charles Lynch talks to Rifleman Albert Jesson
during the attack on the German airport at Carpiquet. 4/07/1944.
© Michael M. Dean, Courtesy of Library and Archives Canada

From October 9  to November 12
Curator: Pascal Vannier
Designer: Laurent Hochberg
Documentation : Mathilde Sandlarz
The biggest amphibious operation in the history of warfare needed unprecedented media coverage. The coverage of 6 June 1944 and the 100 days of the Battle of Normandy rose to the occasion to reflect those weeks that changed the face of the world. The most famous war correspondents were in Normandy, already enjoying journalistic and literary successes, in Spain, North Africa and Italy. A lot of anonymous people were also present. And women who, although in the minority and officially banned from the front line, were going to make a name for themselves in a predominantly male world. They were all driven by their belief in defending the values of the free world, alongside the military. None of the 530 accredited journalists would have given up their place for anything in the world.
This other landing also had the force of the Allies behind it. Americans, British, Canadians and Australians were joined by colleagues from Norway, Poland, the Netherlands and France. The African-American press emerged after the capture of Cherbourg. In Normandy, German war correspondents continued to supply propaganda in the newsreels, the Deutsche Wochenschau, shown in cinemas.
All the reporters have the same precious weapons: a typewriter, a camera and a gramophone for recording under live conditions. The British Broadcasting Corporation (the BBC) undermined the aura of the then all-powerful written press. Portraits, previously unpublished and revisited documents, black and white and colour images, personal correspondence, unique radio reports and original objects give this exhibition a fresh perspective on the events of the summer of 1944 in Normandy.
—

Hôtel du Doyen
Rue Lambert-Leforestier
Open everyday from October 9 to October 15
10 am to 12.30 pm and 2 pm to 6 pm
Open Wenesday to Sunday from October 16 to November 12
2 pm to 7 pm
Exceptionally open Friday October 13th until 7 pm and Saturday October 14th from 10 am to 6 pm.
Free admission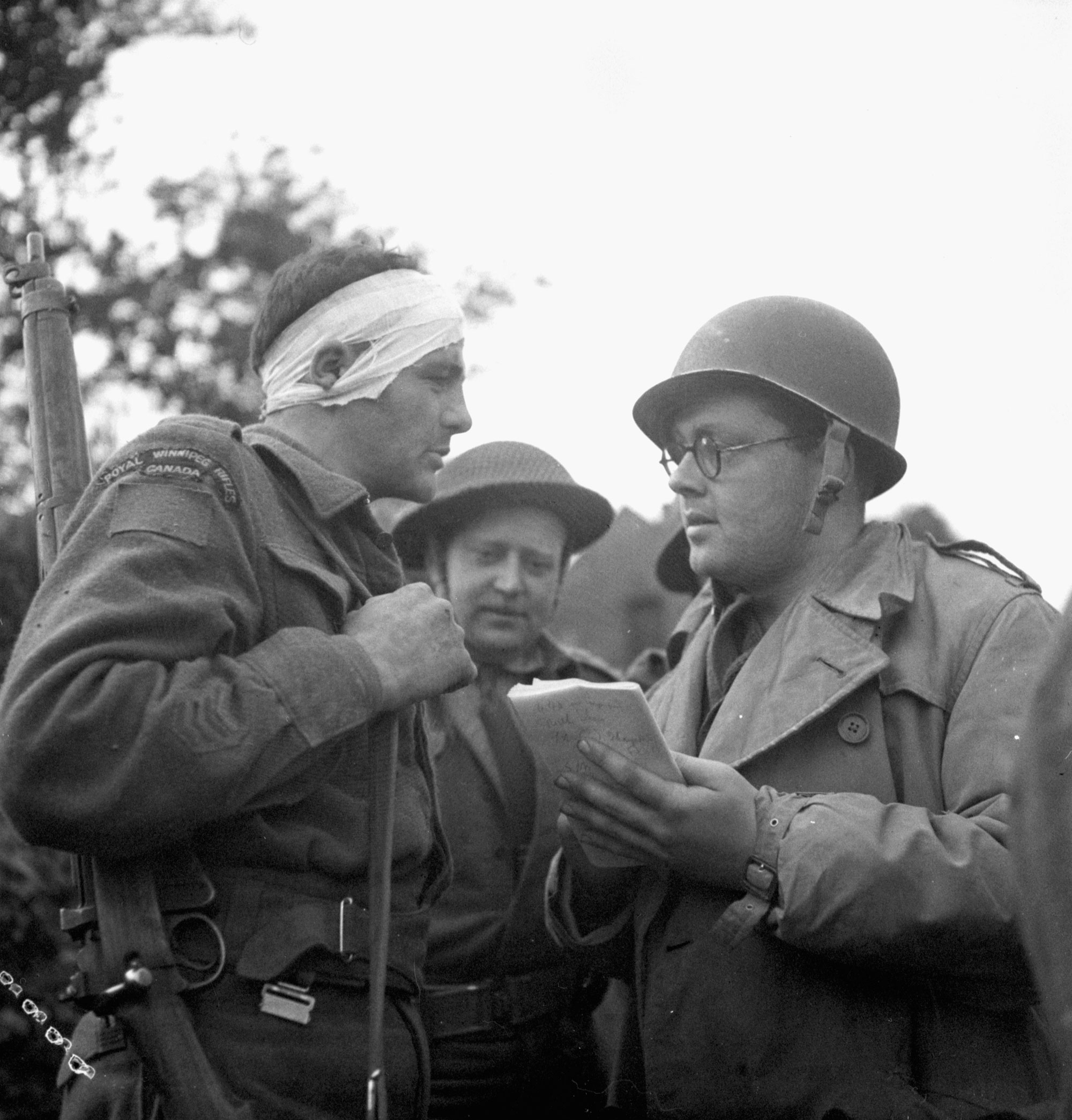 October 9 2023
10:00
Hôtel du Doyen