Women, life, freedom
An Iranian revolution
Sunday 15 October  2.15 pm
This day of documentary screenings is organized thanks to the support of the AKE.

Women, life, freedom – An Iranian revolution
A documentary produced by Claire Billet for Arte
September 2022, Tehran: the arrest and murder of Mahsa Mina Amini for "wearing a veil that does not comply with the law" triggers an unprecedented revolt. A spontaneous movement formed around the rallying cry "Woman, Life, Freedom" and spread across the country.
For the first time, women were in the lead. They removed or burned their veils, the symbol of the Islamic Republic. As young men and students joined the cause, the Iranian population as a whole also rose up against 40 years of oppression and economic disaster. The turning point was historic. Social networks went wild. The Iranian diaspora relayed videos filmed by Iranians inside the country. The whole world was stunned to discover the power of their mobilisation, the scale of which raised questions: could the revolution succeed in overthrowing the regime this time? Initially overwhelmed by the scale of the revolt, the Supreme Guide responded with repression, locking up tens of thousands of citizens. A blanket of violence descended on the country, causing more than 400 deaths. Reporting on the situation in Iran is a challenge in itself.
The country has closed its gates and to speak to a foreign media outlet is to risk imprisonment or even the death penalty. The regime is determined to silence all opposition. To tell the story of the birth of a revolution from the inside, we have chosen to use the only images that exist: videos filmed by the demonstrators themselves, which highlight the energy, of the movement and the brutality of the repression. And Iranians involved in "Women, Life, Freedom" took the risk of confiding in us. We preserve their anonymity, as well as that of our team. More than a dozen Iranians, including the film's co-author, took part, both inside and outside Iran. They are in the shadows but, without them, this film would not exist. Our meetings with Iranian activists in exile in North America and Europe, with the exceptional participation of the actress Golshifteh Farahani, help to unravel the reasons for the anger.
Because today, fear seems to have changed sides. Public executions are no longer enough to weaken the resolve of the Iranian people. The protest continues as the months go by, its modus operandi changing according to the risks involved. The revolution has germinated.
The screening will be followed by an exchange with Claire Billet, director
—
Pavillon
Place Gauquelin Despallières
Duration : 52 min.
Free admission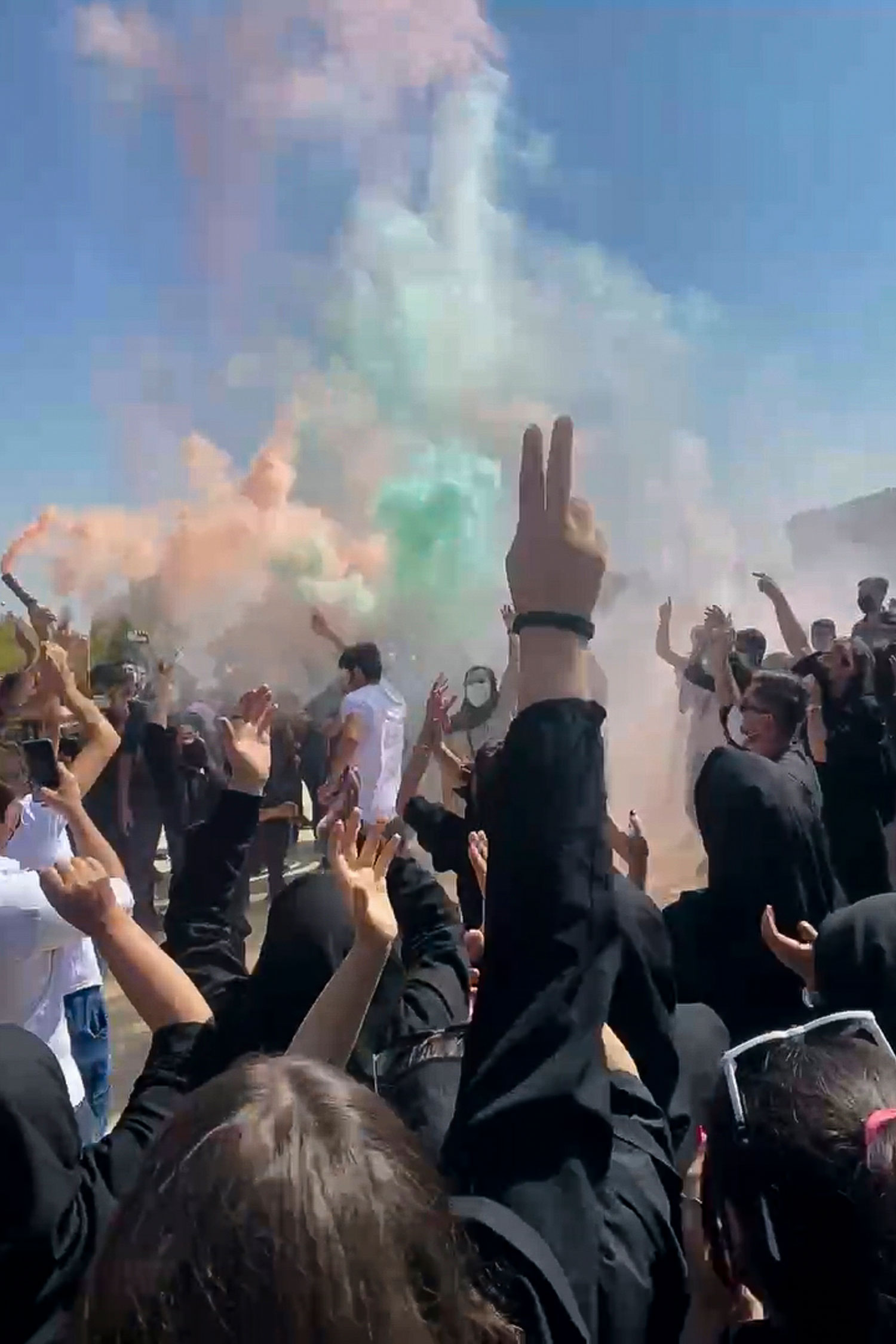 October 15 2023
14:15
Pavillon